What is the difference between PCB chemical copper and primary copper?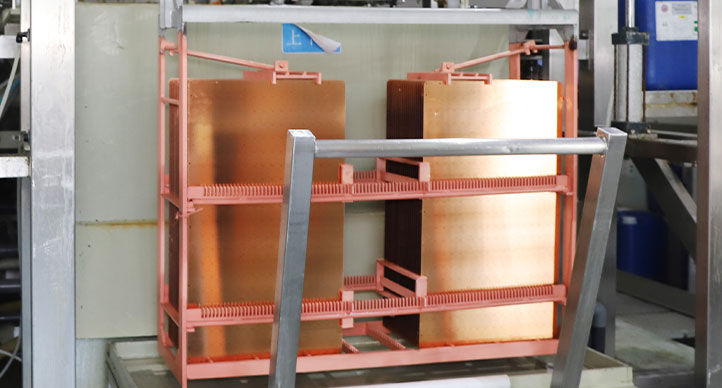 The materials and processes used in PCB manufacturing have a crucial impact on the performance and reliability of the circuit boards. Among them, chemical copper and electrolytic copper are two common conductive materials, and in this article, we will delve into the differences between PCB chemical copper and electrolytic copper.

Difference One: Manufacturing Process
First, let's understand the manufacturing processes of these two types of copper. Chemical copper, as the name suggests, is prepared through a chemical reduction process. This process involves depositing copper ions from a copper solution onto the surface of the substrate, forming a conductive layer. This allows it to be uniformly coated in a thin film on the entire PCB substrate. On the other hand, electrolytic copper, also known as "one-time copper," is prepared by electroplating. In this process, an electric current is passed through a copper solution, depositing copper ions onto the conductive areas of the PCB. This results in a solid copper layer in the conductive areas.
Difference Two: Conductivity
An important difference between chemical copper and electrolytic copper lies in their conductivity. Electrolytic copper typically excels in conductivity because it exists in the form of a solid copper layer, offering lower resistance. This is particularly crucial for applications that involve high-frequency signals or high current. While chemical copper can provide good conductivity, it usually does not match the conductivity level of electrolytic copper.
Difference Three: Surface Treatment
Another distinction is surface treatment. Chemical copper, due to its thin film nature, typically requires additional surface treatments, such as gold plating or tin spraying, to enhance its corrosion resistance and solderability. In contrast, electrolytic copper often does not require these additional surface treatments since it already exists in a solid form, possessing good corrosion resistance and solderability.
Difference Four: Production Costs
Finally, the cost of these two types of copper varies. Electrolytic copper is usually more expensive because its production process is more complex. However, it often offers higher reliability for high-performance applications. In comparison, chemical copper is more cost-effective and is suitable for applications with general performance requirements.