What does SMD packaging mean?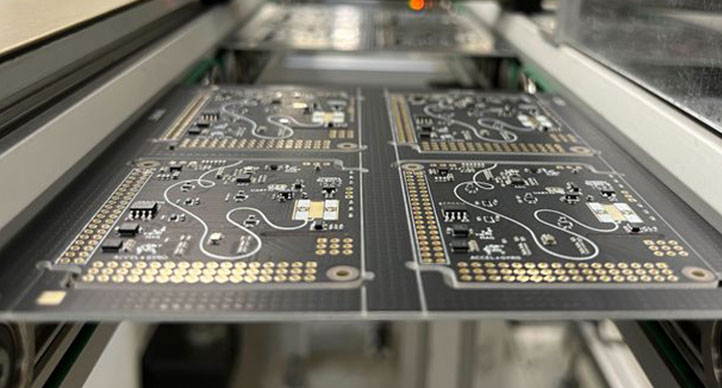 In the fast-paced evolution of modern electronics technology, PCB assembly has become increasingly complex and diverse. As a significant innovation in this field, SMD (Surface Mount Device) packaging technology has brought about a revolutionary transformation in PCB assembly, becoming a crucial element in electronic device manufacturing.

SMD, or Surface Mount Device, is a method of packaging and connecting electronic components that stands in stark contrast to the traditional Through-Hole Technology (THT). In PCB assembly, SMD technology designs the pins or connection points of electronic components to be directly soldered onto the surface of the PCB, eliminating the need for insertion through PCB's through-holes. This groundbreaking technology has reshaped modern electronic manufacturing, providing electronic engineers and manufacturers with greater design flexibility and improved production efficiency.
One of the key features of SMD packaging is its versatility. Whether it's a tiny microcontroller or a complex processor, resistors, capacitors, diodes, or integrated circuits, SMD packaging is applicable to a wide range of components. This versatility makes SMD the preferred method for PCB assembly, as it is not limited to specific types of components and accommodates high-density component layouts and automated production.
Another advantage of SMD packaging is its small size and high level of integration, allowing electronic devices to be more compact while maintaining exceptional performance. The compact size of SMD packaging allows PCBs to accommodate more components, providing electronic engineers with greater design flexibility. This is one of the reasons modern portable devices like smartphones, tablets, and wearables are so slim and appealing.
Furthermore, SMD packaging offers highly automated production opportunities. Advanced SMD production lines efficiently install and connect thousands of components, reducing manufacturing costs and improving production speed. This is particularly significant for large-scale manufacturing, as it helps shorten time to market and ensure product quality consistency.
In conclusion, SMD packaging is a pivotal technology in modern PCB assembly, transforming the way electronic devices are manufactured to be more compact and performant. Its wide applicability, compact size, and high degree of automation make it the preferred choice for electronic engineers and manufacturers, driving continuous innovation and development in the field of electronics. In the future, SMD packaging will continue to play a vital role in bringing us more advanced electronic products.