Holiday Notice of 2023 Spring Festival for Shenzhen PCB ELECTRONICS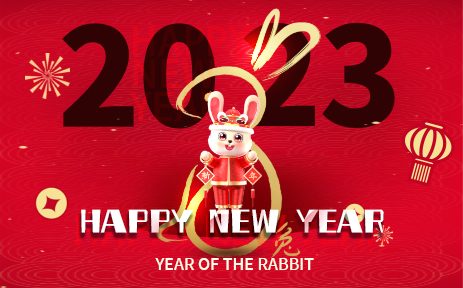 Dear partners:
How are you?

At the beginning of the new year, vientiane is renewed!
Here, all of our family in Shenzhen PCB ELECTRONICS LTD sincerely express our gratitude for your support in the past year, and extend our best blessings and greetings to you!
Wish you and your family good health and all the best!


Combined with the actual situation of our company, the holiday arrangement of 2023 Spring Festival holiday is as follows:
Holiday time: from January 14, 2023 to January 29, 2023, and work as usual on January 30.
So sorry for the inconvenience caused to you due to the holiday.


In the new year, we will continue to uphold our philosophy and provide you with better products by more enthusiastic service and more professional technology.
Thank you again for your attention and support.


As the new year approaches, we would like to wish your company in the new year:
May your life be full and all your dreams come true.
May you have a bright future and a happy smile.
May you have good luck and all the best.
May your fortune be prosperous and you be healthy every year.