The difference between SMD packaging and COB packaging?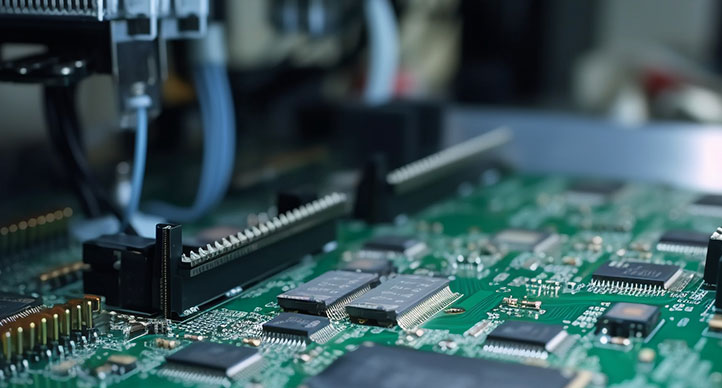 When it comes to PCB assembly and electronic component packaging, SMD (Surface Mount Device) packaging and COB (Chip-On-Board) packaging are two notable choices. They represent different mindsets and technologies, each with unique characteristics and applications. Let's delve into the differences between them!

Firstly, SMD packaging is a widely used technology in PCB assembly. This method involves directly connecting the pins of electronic components to the surface of the PCB, eliminating the need for traditional through-hole or THT (Through-Hole Technology) connections. This provides electronic engineers with greater design flexibility since components can be arranged more compactly on the PCB.
One of the advantages of SMD packaging is its versatility. It is suitable for various types of components, ranging from small resistors and capacitors to more complex integrated circuits, making it a universal packaging method. Additionally, due to the implementation of automated production processes, SMD packaging is highly efficient in large-scale manufacturing, reducing costs and speeding up production. This means that new products can reach the market more quickly.
In contrast, COB packaging focuses on highly integrated applications. In COB packaging, a microchip (usually a chip or integrated circuit) is directly bonded to the surface of the PCB without the need for traditional packaging enclosures. This approach allows for the integration of more electronic functions within limited space, making it suitable for microelectronic devices and sensors.
The uniqueness of COB packaging lies in its compactness and high level of integration. Since the chip is extremely close to the PCB surface, COB packaging has a very low overall height, which is advantageous for reducing the thickness of devices. This is particularly useful for products with compact designs, such as smartphones and wearable devices. Furthermore, COB packaging technology provides excellent performance support for applications requiring high frequency, low power consumption, or high-speed operation.
However, compared to SMD packaging, the production process for COB packaging is relatively complex, typically involving more process steps, which may result in additional costs. Therefore, when choosing a packaging method, manufacturers and engineers need to weigh various factors, including the nature of the application, cost budget, and performance requirements.
In summary, both SMD and COB packaging play significant roles in the field of electronics. SMD packaging is versatile, offering flexibility and efficiency, while COB packaging is specialized in highly integrated applications, providing compactness and performance advantages. The right choice depends on the specific project and product requirements to ensure optimal performance and feasibility. Regardless, these packaging methods open up endless possibilities for innovation in the electronics industry, driving continuous technological advancement.